Romantic Bouquet - Peonies, Roses & Pom Pom
£

40.00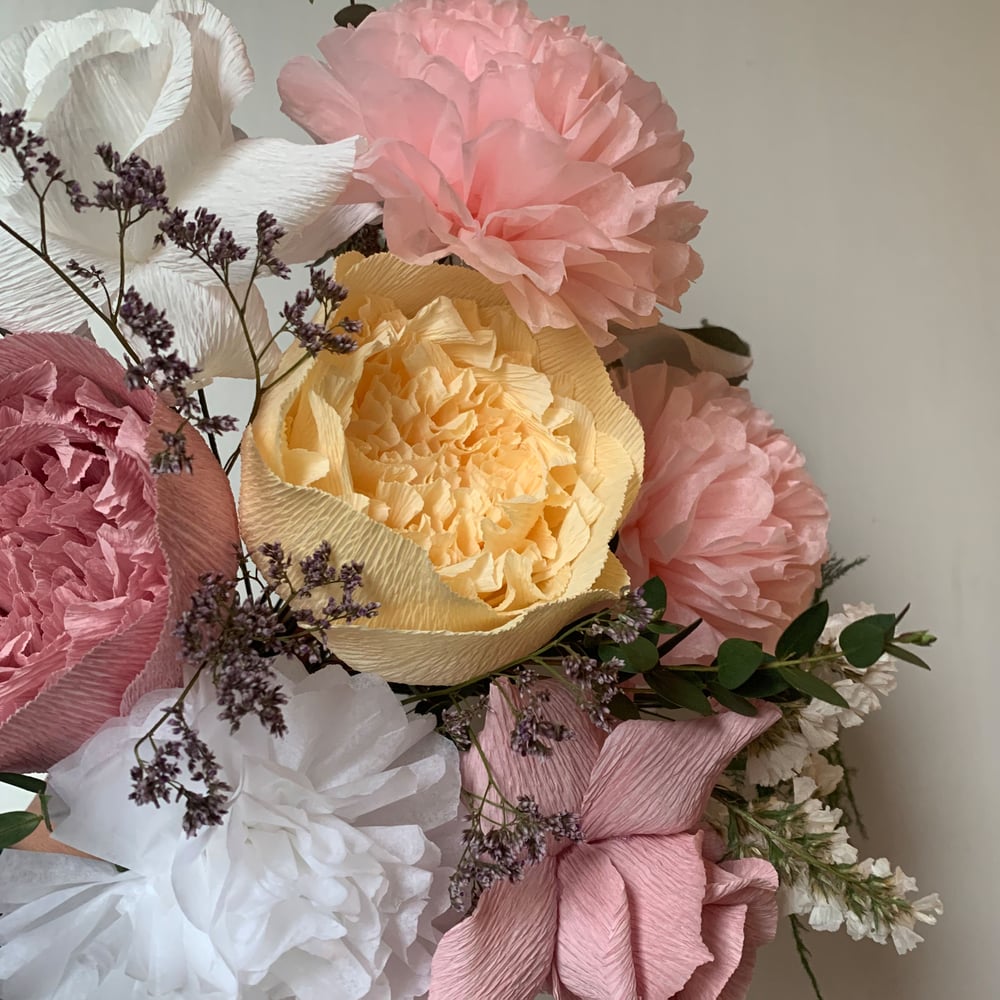 Valentine's orders will be open until 8th Feb 2022. All pre-orders will ship in early February, just in time for Valentine's Day!
Click and Collect option is available at our shop on 56 Middlesex Street, E1 7EZ
Use code: localcollect at checkout and email us to arrange a pickup time.
This bouquet makes you feel the love!
Share this with someone you truly love. Someone who you share the ups and downs with, the hopes for the future, the dreams that will never come true, goals that were never achieved and the many disappointments life has thrown at you. Someone who loves you for you.
Our Romantic bouquet features Peonies, Roses and Pom Poms and seasonal foliage; arranged to symbolise surviving gratitude, appreciation & balance.
Choose between 9, 12 or 15 flowers.
Paper flowers will vary slightly, due to the handmade nature of each piece.
Every bouquet is unique and one of a kind. A perfect gift for weddings, valentine's day, mother's day, birthdays or for every day.
For custom colour combinations and urgent orders, please email [email protected]
Share