British Flowers Week Peony Bouquet
£

28.00 Coming Soon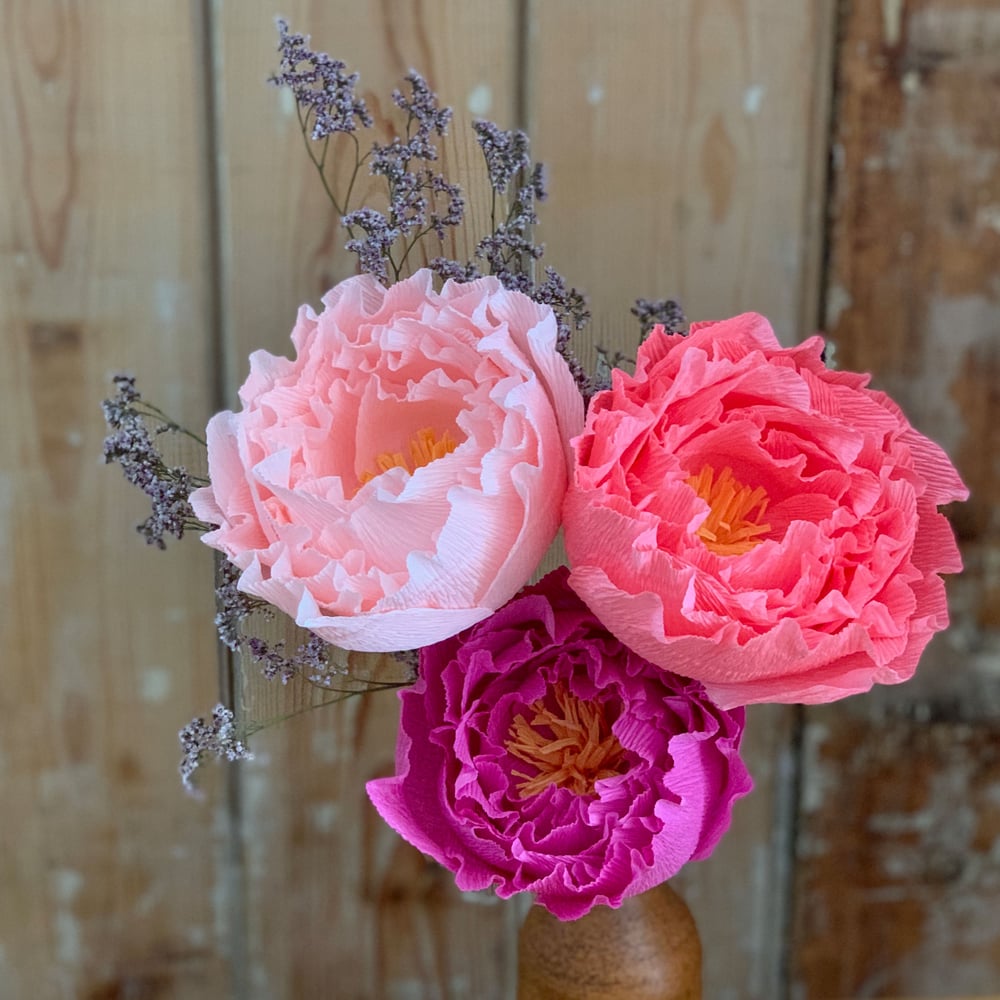 We've crafted a unique Peony paper flower bouquet for this years British Flowers Week. We're showing our support by creating a bouquet in celebration and appreciation for one of the most widely grown British cut flowers.
The Peony is the 12th wedding anniversary flower. Peonies carry the symbolic meaning of 'bashfulness' but also represent good fortune and a happy marriage for brides.
Choose between 3, 6 or 9 Peonies.
The product image is a 3 flower bouquet.
Our paper flowers are handcrafted with environmentally friendly Italian crepe paper and come wrapped and arranged with real foliage.
Every bouquet is unique and one of a kind. A perfect gift for Weddings, Valentine's Day, Mother's Day, Birthdays or for every day.
*Paper flowers will vary slightly, due to the handmade nature of each piece.
For custom colour combinations and urgent orders, please email [email protected]
Click and Collect option is available at our shop on 56 Middlesex Street, E1 7EZ
Use code: localcollect at checkout and email us to arrange a pickup time.
Share